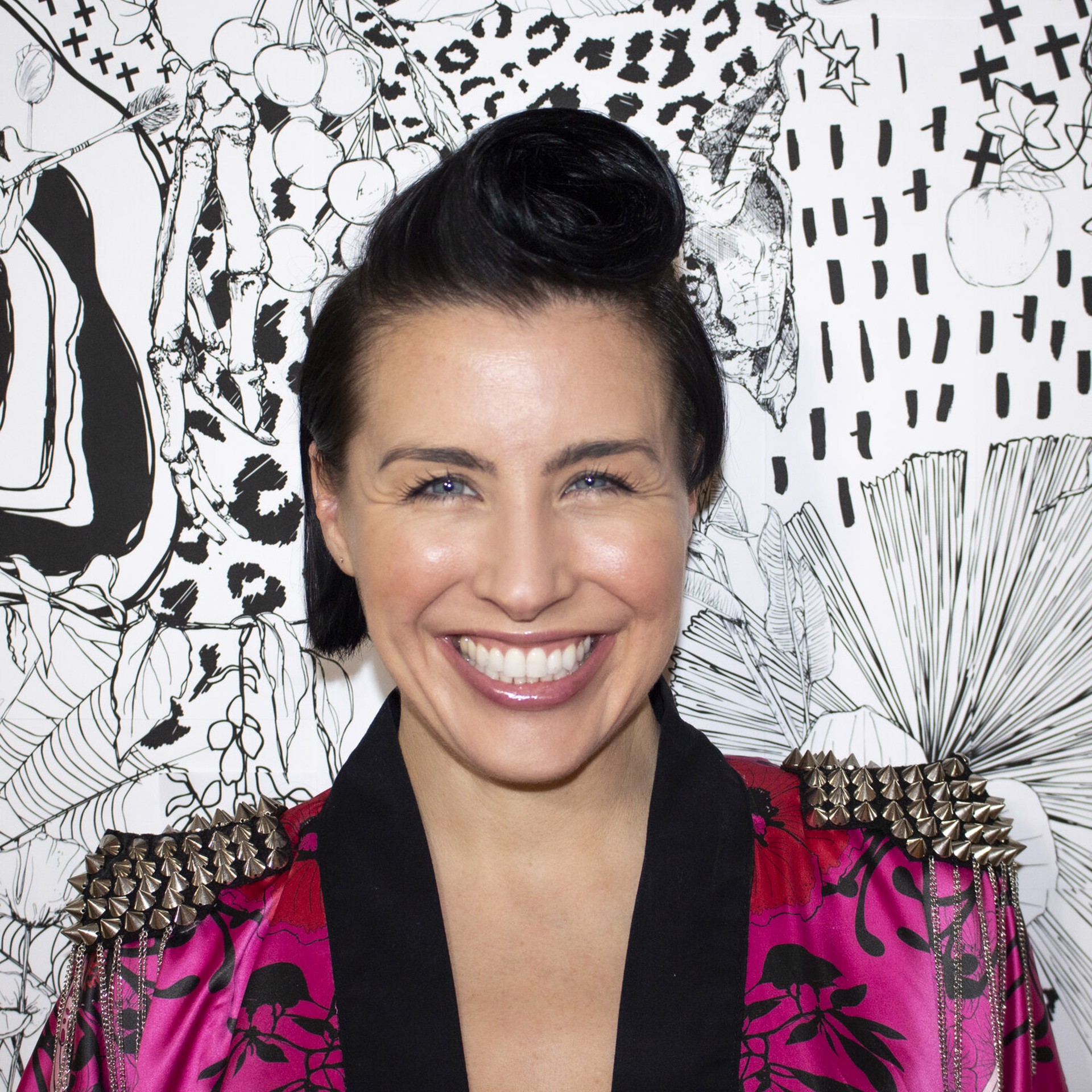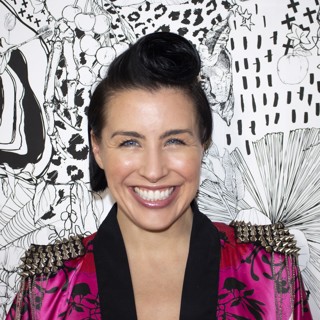 With almost 20 years of experience as an artist and designer, Katie created the Welcome to the Brightside Agency. The company works with a melting pot of creatives in all spectrums of the arts to deliver unique art projects, wallpaper, murals, books, costumes, clothing, illustrations, and installations. Her imagination and production show no limits.
Recently with an invitation to design two mural artworks for Pasadena Showcase House, April 2020, Katie devised a new company, The Digs Collection. Digs is short for diggings, both words slang for home.
The Digs Collection will be Katie's first commercial series available to the public, with mural-size wall art and matching kimono's.
However, it's not your typical 'home' company, it appropriates the original motto 'home is where your toothbrush is' which brings to mind 'home' is ever-changing. A bit like the quest to understand who we are and our purpose on the planet. Life is curious energy that shifts and changes, therefore, The digs collection reflects this metamorphic concept as a tangible artwork in your home, in your personal sanctuary, for you to wake each day a new butterfly and to begin another day of transformation. The philosophy is to evoke the home with aspiration, either of who you are or who you want to become.
One of Katie's specialties is an overarching artistic passion is to modify and adapt history to a new audience. Over the years this has been an important quest and in 2021 Katie became the Creative Director of the West Hollywood History Centre. The history center is a not-for-profit organization dedicated to interpreting the Creative City's unique history and preserving it for the future. Within this position, Katie will endeavor to steer multiple projects over a variety of formats and platforms in a thoughtful and inquisitive manner.
Read More