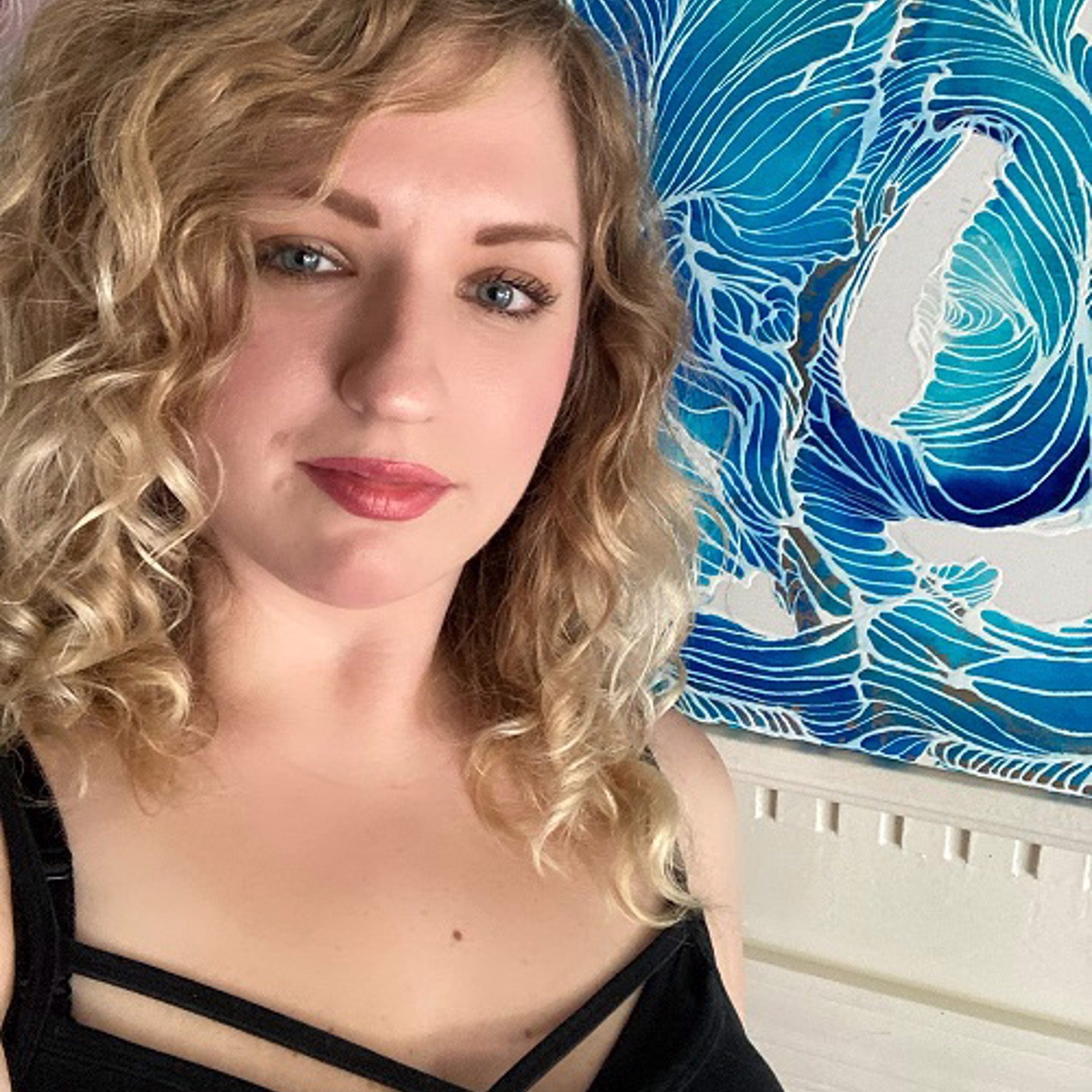 A self-taught artist, Sarah's work was recently published in the March 2021 CandyFloss Art & Lifestyle Magazine "Feel Good Issue" and the Spring 2022 issue of Art Seen. Her artwork 'Life' was selected for the 2021 annual National Juried Exhibition by the Curator of Contemporary Art at the Delaware Museum of Art and was displayed at Delaplaine Arts Center in Frederick, MD.
Since April 2021, Sarah's works have been exhibited at multiple art galleries in Denver, CO; Omaha, NE; Baltimore, MD; Atlanta, GA; and was most recently included within an art collective alongside original works from Andy Warhol and Keith Haring in SoHo, NYC. Sarah is also contracted with Arteza, Inc. as a promoted artist worldwide and was recently interviewed by Denver's Tenet Podcast. Up next, Sarah's works will debut on exhibit in Dallas, TX and she'll be opening a second art studio location in Baltimore, MD in Spring 2022.
Sarah places a special emphasis on helping others live in the here and now with integrating multiple mindfulness-based techniques such as energy healing, meditation, dialectical behavioral and expressive arts therapy into her practices. As such, all of Sarah's art is intuitively guided and imbued with infinite Love.
Sarah maintains that the process of creation is what keeps her yearning for more; the art is but a beautiful memory of her creative journey. Sarah's line-art is seismic, organic, distinguishable, romantic and chock full of movement and emotion. Whether large or small, her work will captivate you with Love.
Read More